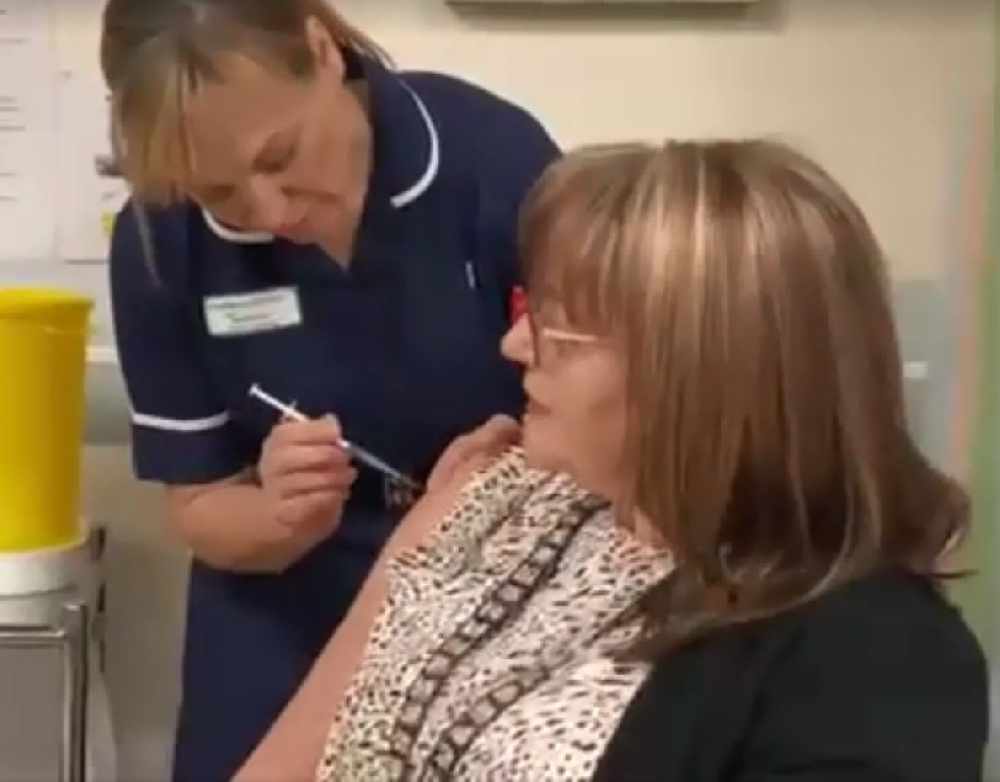 The first person on Island has been vaccinated against Covid-19.
55-year old Sandie Hannay, who works as a senior residential support officer in the Learning Disability service got the jab at Noble's Hospital this morning.
It comes as the Island's vaccination programme is now underway - 975 jabs will be given to staff from all parts of the health and care system at a hub created in the former Ward 20 at Newlands, on the Noble's Hospital site.
Sandie says she was keen to be vaccinated, so she can continue providing care to vulnerable people.
The Pfizer/BioNTech vaccine has been stored in deep freeze since its delivery to the Island just before Christmas.