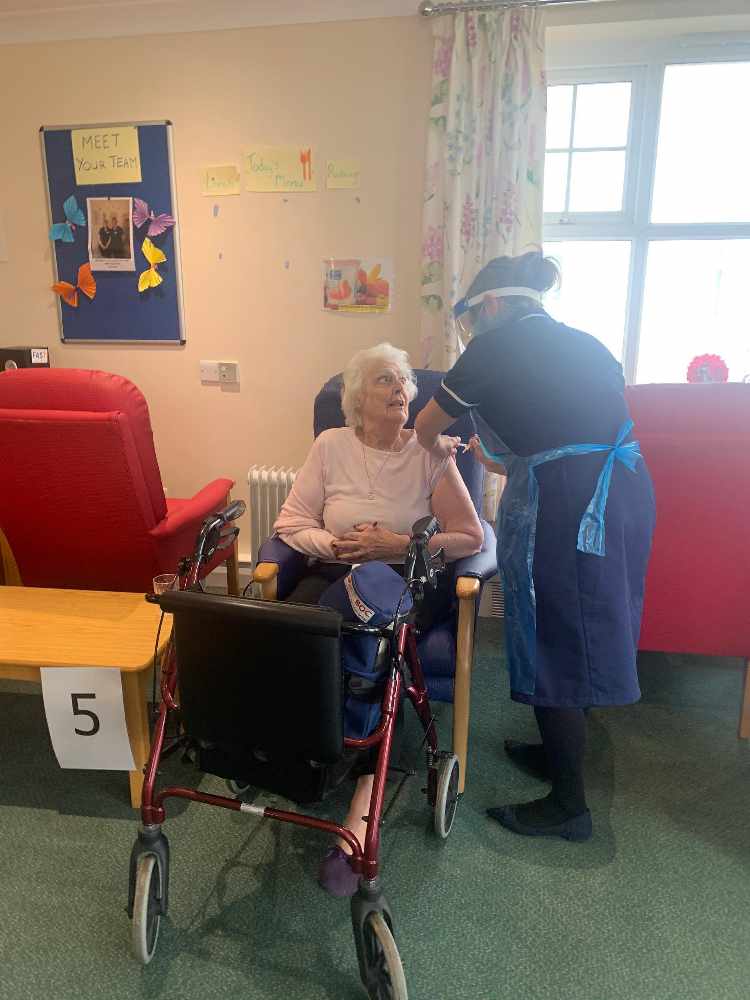 An 84-year-old woman has become the first care home resident on Island to be vaccinated against Covid-19.
Sally Murray of the Southlands home was the first of the 33 residents and six staff at the home in Port Erin to receive their first jab and becomes the first Manx resident to receive the Oxford-AstraZeneca vaccine.
A team of vaccinators is visiting residential homes across the Island over the next few weeks to administer the vaccine and it's planned more than 200 care home residents will have had their first dose by the end of the week.
A separate consent process is in place for residents of care homes who lack capacity to make the decision for themselves, and families are being invited to give their views on whether they wish their loved one to be vaccinated.
Officials say the Oxford vaccine is more ideal for being able to 'take to' vulnerable groups as it's less complex to store and administer, whilst the Pfizer one is more suited to being given out in hubs which people can make their own way to.
Meanwhile, frontline healthcare staff and the over-80s are still continuing to receive the Pfizer-Biontech jab at the Newlands Ward at Noble's Hospital.