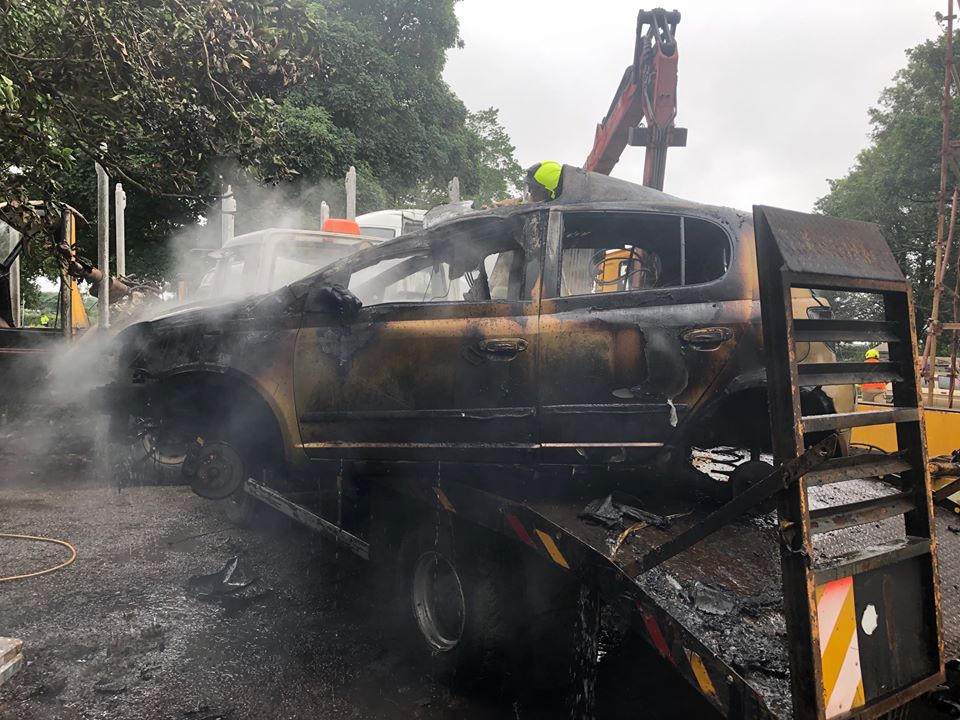 Firefighters in the North of the Island were mobilised this morning after a car fire broke out.
Teams from Ramsey were called out after reports the vehicle was ablaze in the Sulby area.
Using a 45mm jet, crews were able to extinguish the flames on the car which had been situated on the back of a flat bed truck.
Personnel stayed at the scene for around 30 minutes to make sure any hot spots were cooled.