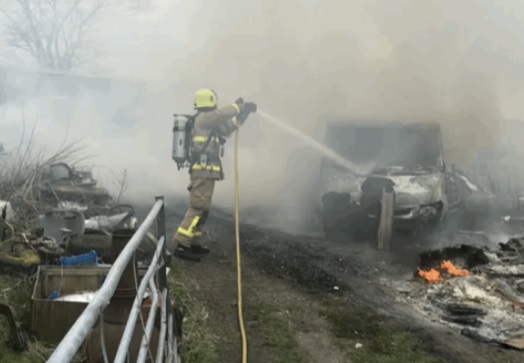 Firefighters were called out to Lark Hill in Ramsey yesterday after a bonfire got out of control.
Someone was burning garden rubbish when the fire escalated and spread to a van parked nearby.
Firefighters spent 40 minutes tacking the flames, using breathing apparatus and two hoses to extinguish the blaze.
Officers say if you're going to burn rubbish to let the Emergency Services know beforehand to prevent false alarms.