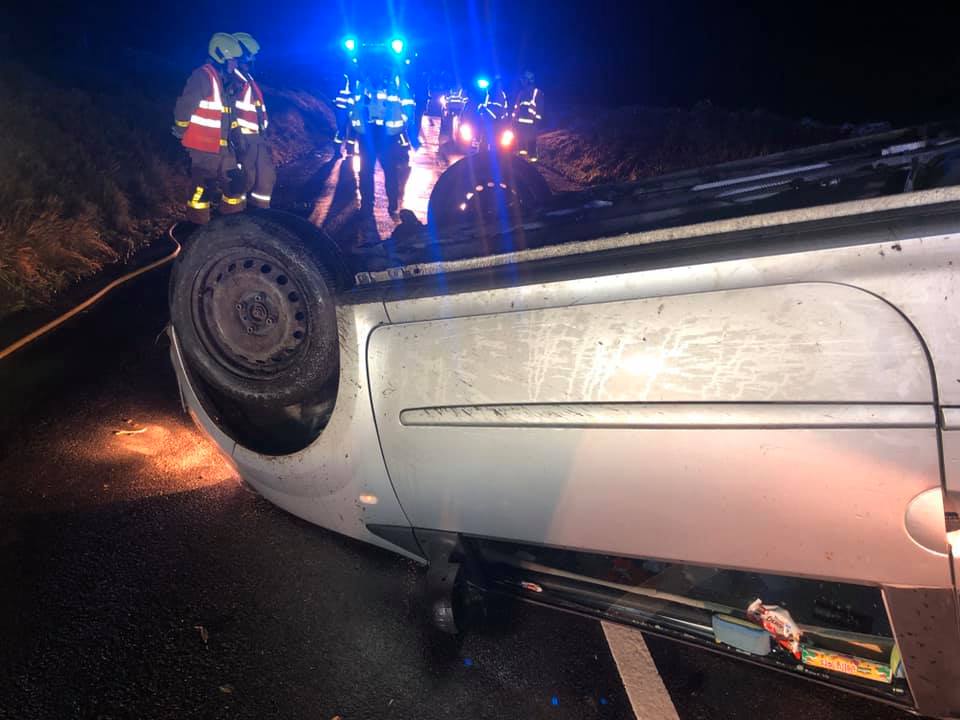 Firefighters were called out last night after a car ended up on its roof in a crash in the South of the Island.
Teams from Peel and Port Erin were mobilised to the single-vehicle incident on Thursday evening on the Dalby Road near the Round Table crossroads.
Two people were safely freed from the vehicle - they were then checked over by paramedics.
Crews remained in attendance while the car was safely recovered.