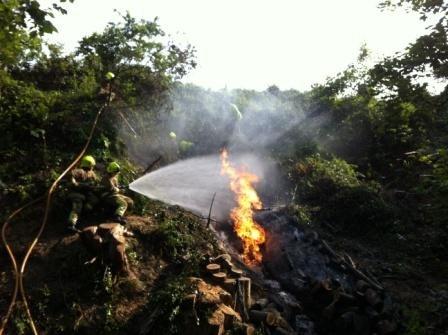 Fire crews were yesterday dispatched to deal with a gas main fire on the Balleira Road in Kirk Michael.
Upon arrival the teams were faced with flames approximately 15 feet high coming from the ignited gas main alongside the road.
To stop the spread they covered the surrounding foliage with water whilst they awaited the arrival of the gas company.
Once the mains had been shut off the fire crews were able to extinguish the flames.
They were on scene for roughly three hours before the road could be reopened.