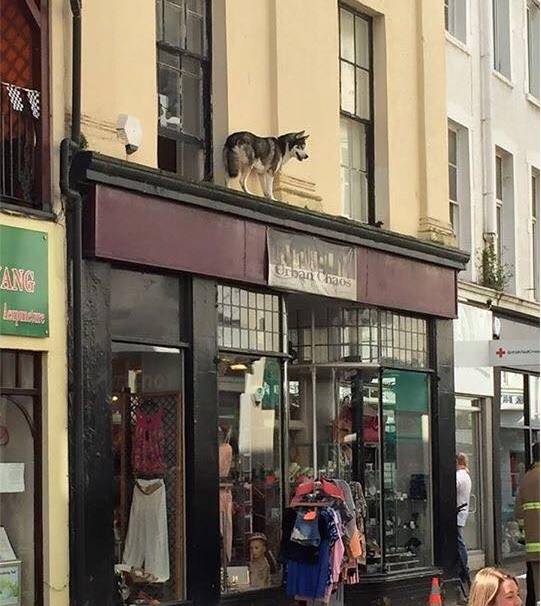 Fire fighters helped rescue a dog on Saturday after it got stuck on a window ledge.
The animal had managed to get out onto the ledge above the Urban Chaos shop on Castle Street in Douglas.
The dog had got into the front room of the property and climbed out - thankfully the fire crew helped coax it back inside to safety.
The scene was captured by a passer-by and shared on the Isle of Man Fire and Rescue Service's Facebook page.