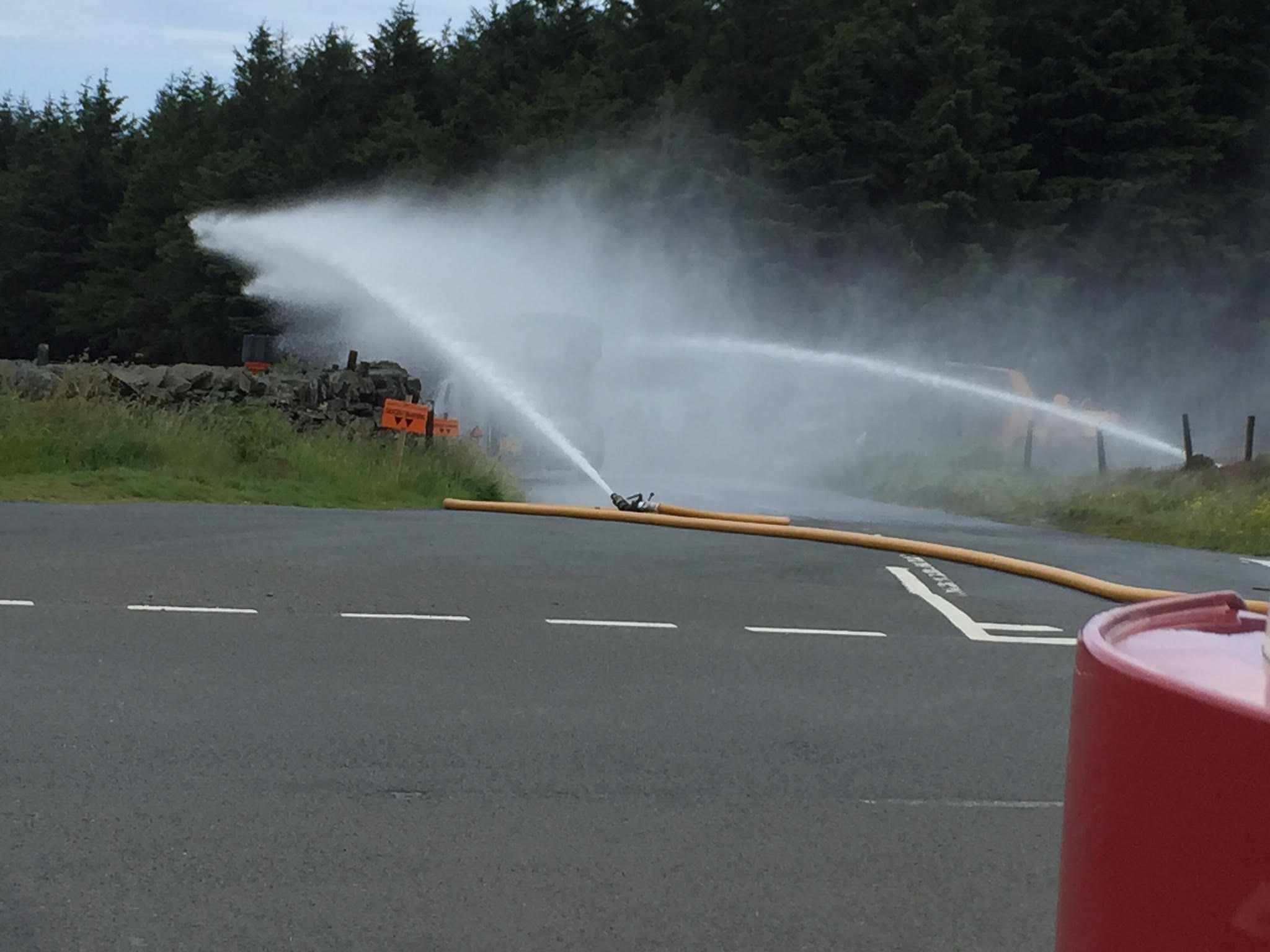 Fire crews in attendance near to the Round Table
Firefighters had to set up a 300 metre cordon on Saturday after a car carrying ammunition set on fire.
Crews were called to the vehicle in the area of the Round Table at 12.40pm.
Roads were closed and ground monitors were set up which remotely directed water onto the fire.
Several loud bangs were heard coming from the vehicle which were thought to be the ammunition detonating.
A firearms officer was then called out to declare the vehicle safe.