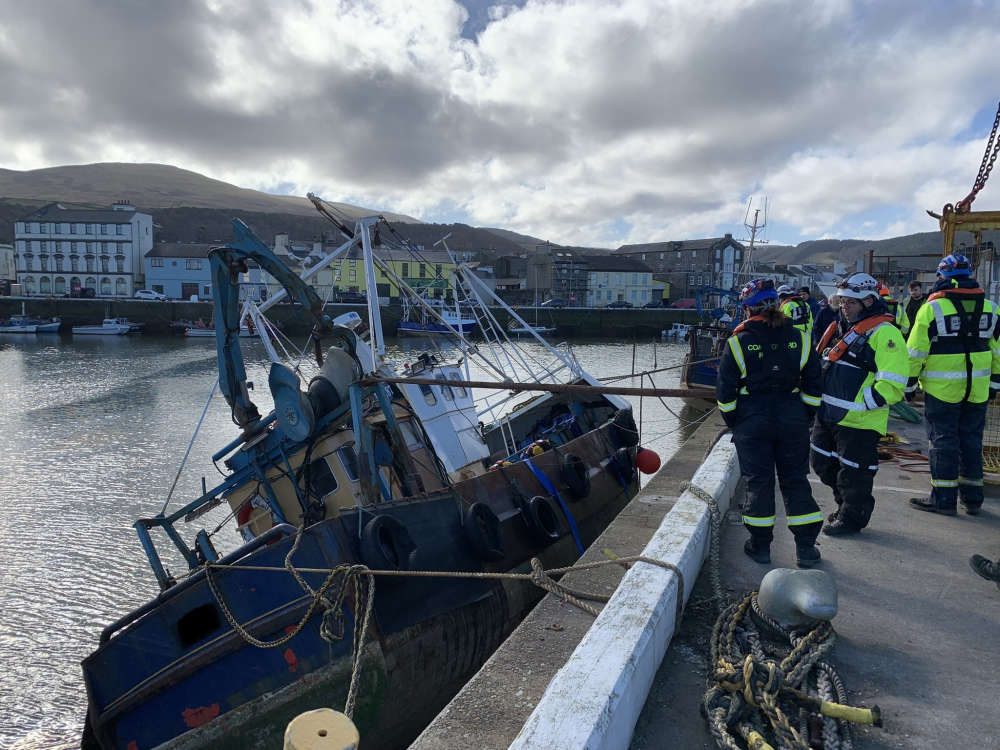 Fire crews in Ramsey were called yesterday morning to deal with a boat at risk of sinking. 
The vessel has sustained damage to the hull alongside the Slipway in the harbour, and was at risk of taking on water as the tide came in.
The Fire Service worked with the coastguard, harbours and the ship's crew to pump water out of the boat so it could 'float' over and on to the slipway.
Crews were in attendance for approximately 5 hours.