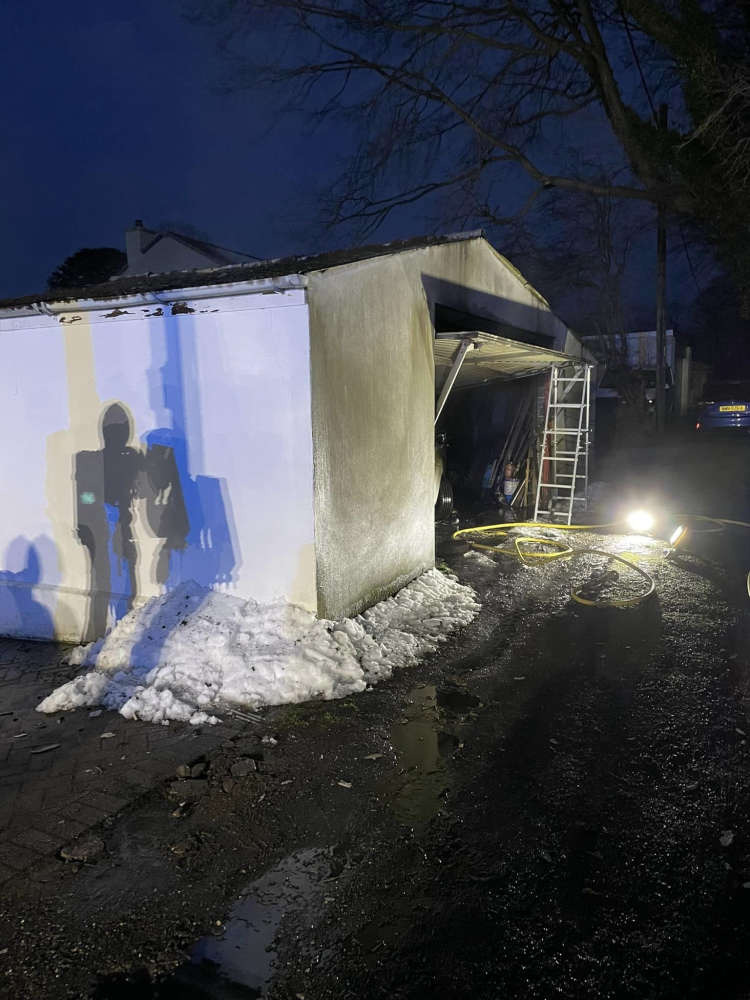 Credit: IOMFRS Facebook page.
Fire crews from Douglas have extinguished a fire in a garage this morning.
Isle of Man Fire and Rescue Service deployed two fire engines to deal with the blaze at the rear of a house on the main road in Union Mills.
Crew in breathing apparatus with a high-pressure hose reel extinguished the fire, before dampening down and checking for hot spots.
IOMFRS said the cause of the fire is under investigation, but not believed to be suspicious.