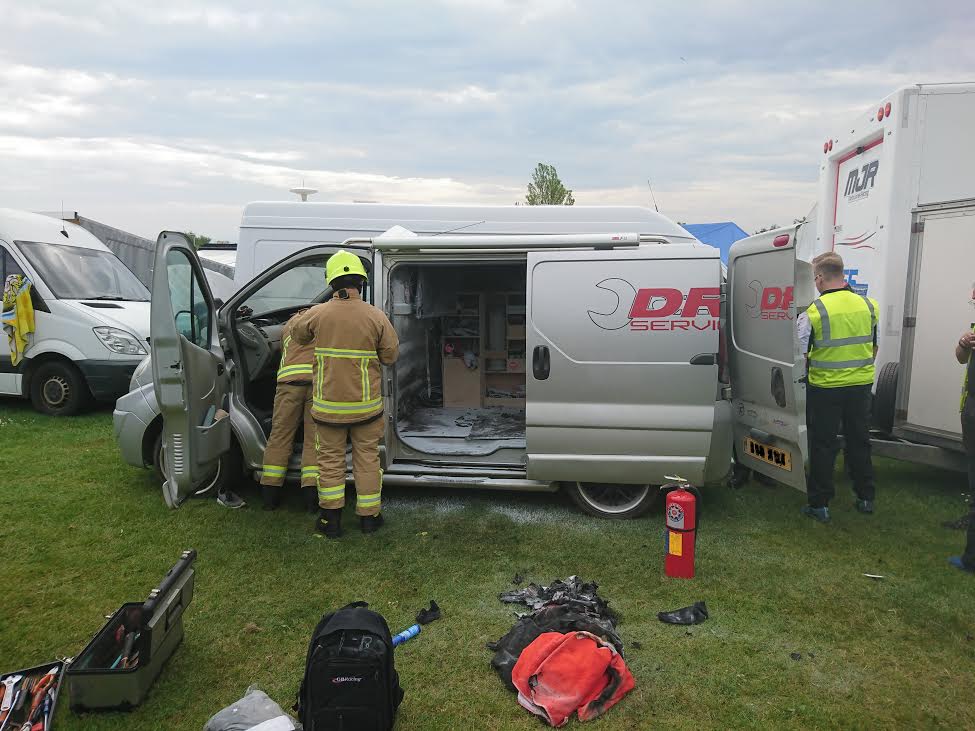 Fire crews were called to the TT paddock on Saturday after a vehicle caught fire.
The blaze broke out shortly after 10am in a vehicle parked at Paddock B behind the TT Grandstand.
The fire, caused by a suspected electrical fault, was tackled by security staff on the site.
Fire crews spent around 20 minutes making sure the vehicle was safe.