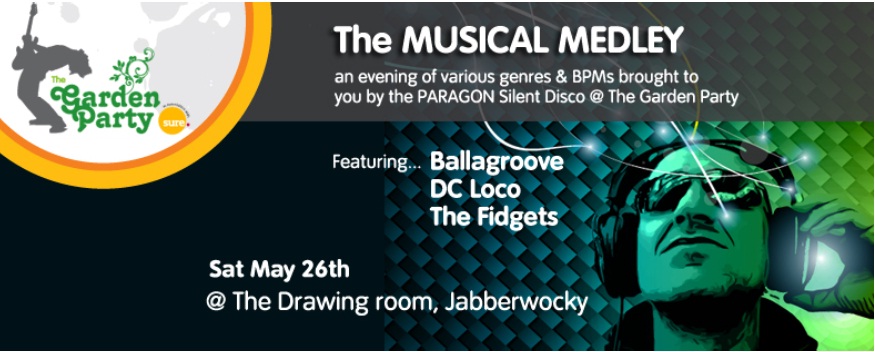 The organisers of The Garden Party have organised a Silent Disco as the final live music event in the festival build up.
The Musical Medley will take place on Saturday, May 26th at Jabberwocky in Douglas and will feature various genres of music including six local DJs.
Festival organiser Conrad Roberts said he hoped to see a number of new faces at the event and reiterated how impressed he was with the talent on the Island.
The full line up for the Garden Party, which takes place on July 6th and 7th, will be announced later this week.
For more information on the Silent Disco visit www.thegardenparty.im.