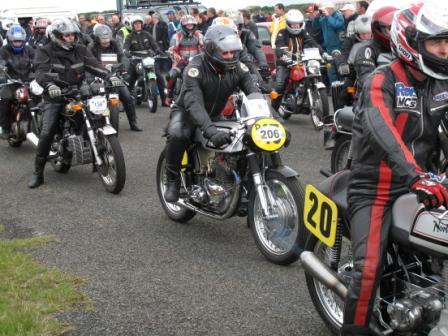 The Festival of Jurby is to stop running after ten years 'until further notice'.
The Vintage Motorcycle Club committee confirmed the news - saying it's seen heavier regulations coming in and responsibilities have grown beyond the capabilities of the small team of event organisers.
The committee also says a number of its members have made the tough decision to stand down - but the club says it remains as committed as ever and will continue with the events it organises throughout the year.
The occasion has seen thousands of bike fans flock to the North of the Island each year for vast classic collections, track sessions and pop up exhibitions.