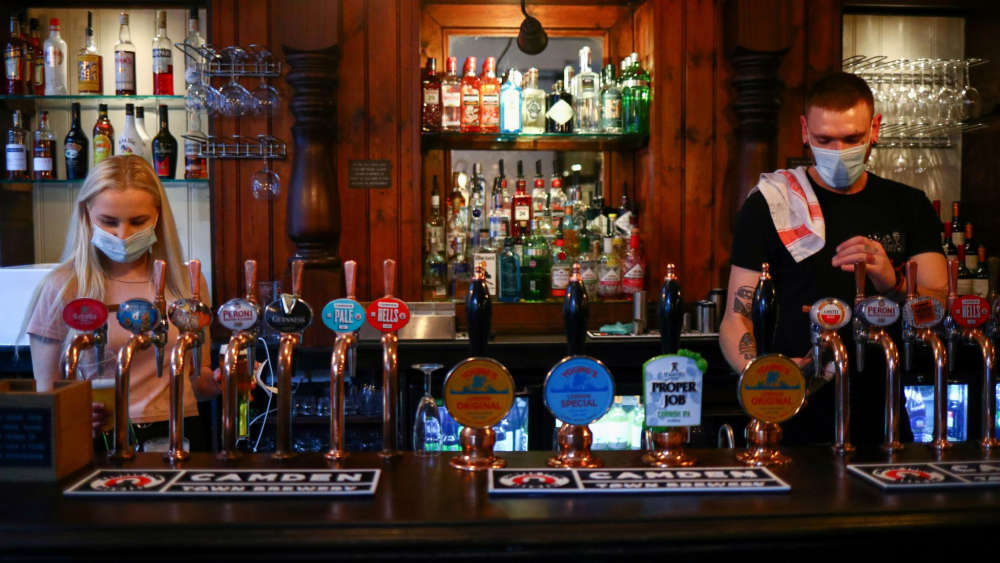 Image: Sky News
The hospitality industry on the island faces "worrying times" in the face of "many" corporate Christmas cancellations.
That's the latest from the Licensed Victuallers Association (LVA) which is holding a meeting later today to discuss how the industry can best respond to the latest COVID-19 developments.
The organisation said the sector has been hard hit with "many operators reporting cancellations of lots of corporate Christmas events".
The requirement to wear face masks in some settings has been brought in by the Manx government amid concerns over the new Omicron variant.
Currently face masks are only mandatory on public transport and in health care settings but the chief minister said he's prepared to go " further and harder" if the new rules are not effective.
A spokesman from the LVA is calling for local business owners to come together with "a united voice" to liaise with government about industry support.
The meeting will take place at JCs Bar on North Quay at 3pm.