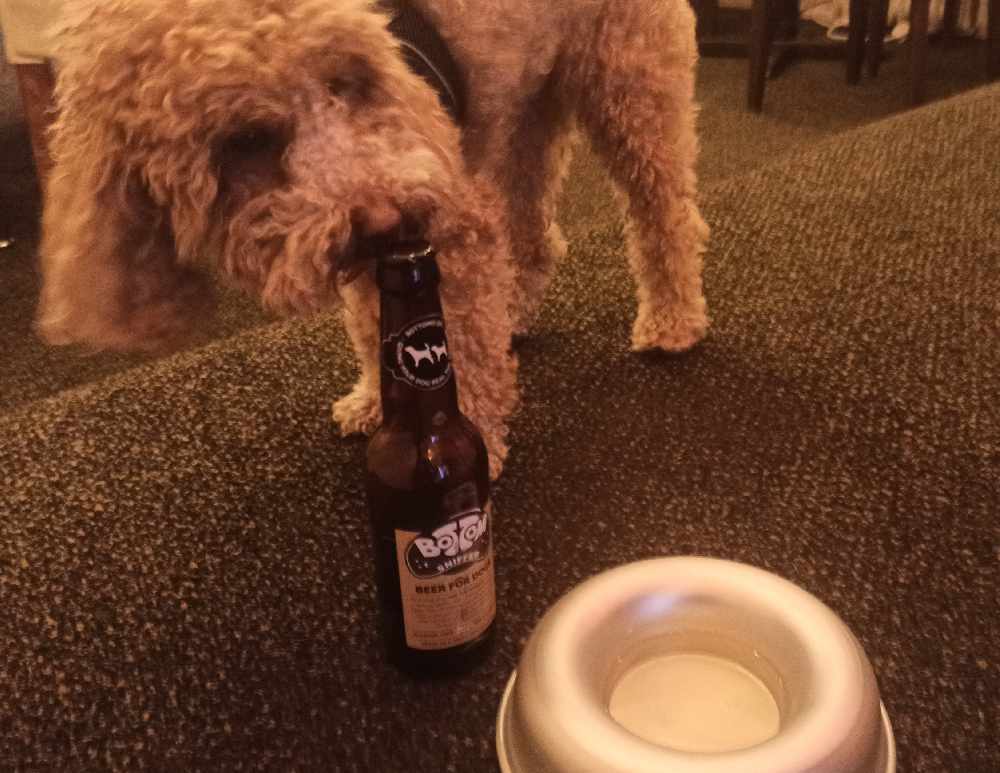 An Island micropub has become the first local venue to sell beer for dogs.
The Miller's T'Ale on Michael Street in Peel is now serving Bottom Sniffer Beer which is alcohol-free and contains vitamins, minerals and anti-oxidants for your four-legged friend.
Made by UK company Woof & Brew, the beer also contains dandelion & burdock as well as herbs such as roobos, bladderwrack and nettle which are rich in iron and iodine and good for skin pigmentation and coats.
The pub's founder, Charles Miller, says: "We've always had a jar of free dog treats so people's four-legged friends can enjoy their time in the micropub as much as their owners do.
"Now we're hoping there'll be another reason to pop in and 'paws' for refreshment – so far the feedback has been very good and so we're hoping to secure supplies to stock Bottom Sniffer Beer permanently.
"At the moment, coronavirus means bottles are a little harder to source given the situation in the UK, so our stocks are limited and selling fast."