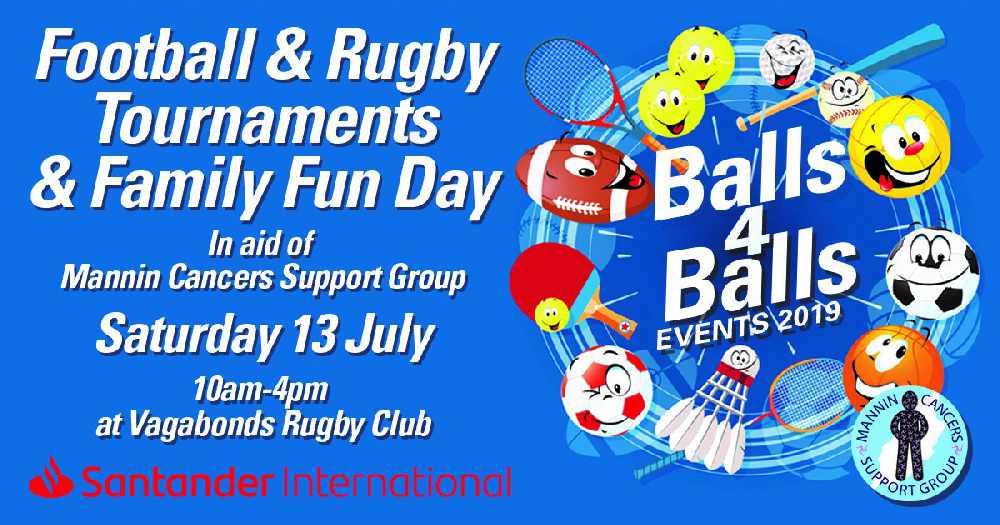 A family fun day aiming to raise money and awareness for a local cause takes place this coming weekend.
Organised by Mannin Cancers and sponsored by Santander, Balls4Balls will see sports tournaments, live music and family activities be part of the event at Vagabonds Rugby Club on Saturday, July 13.
All money generated on the day is set to go towards the mission to raise £1.5million to buy new CT scanners at Noble's Hospital.
Organisers are still on the lookout for individuals, groups and friends to take part in the football and rugby tournaments - full details on how to enter and entry fees are available on the Manx Breast Cancer Support Group website.
***
http://manxbreastcancersupportgroup.com/balls-4-balls-events-2019/