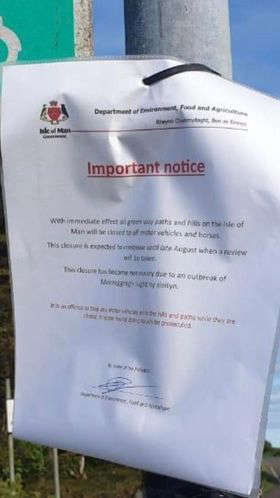 The Department of Infrastructure is warning of false notices that have been posted at the end of some green lanes.
These notices claim to be from the Department of Environment, Food and Agriculture, and state that motorcycling is not allowed on those areas.
The department has confirmed they have no validity and have not been issued by the government.
It's added that any notification or signage to do with green lanes or public rights of way will be from the Department of Infrastructure.