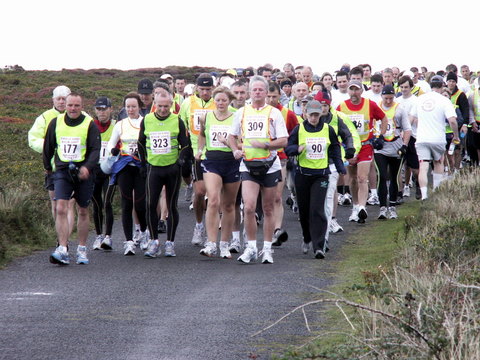 The end to end walk is taking place today.
A record number of 415 people will be talking on the challenge.
They're walking from the Point of Ayre to the Sound.
It got underway at 8AM this morning.
One of the organisers Robbie Lambie said this year should be bigger and better than ever before.
He said the event is always well supported by the community, and hopes people will get out to watch the competitors.