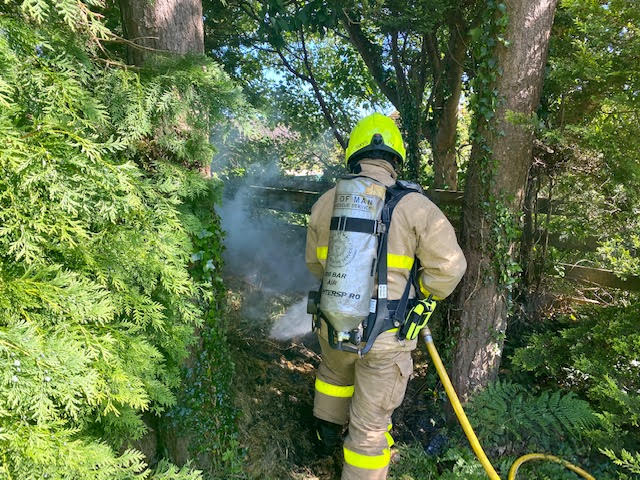 It's been a busy weekend for the Island's Emergency Services - tackling five blazes in just two days.
First at around 11am yesterday crews were called to a Gorse fire in Churchtown, Ramsey, the blaze was quickly prevented from spreading further using high pressure hose reels.
Then just after 4pm, personnel were called to a garden fire in Onchan and a bin fire in Summerhill Glen.
Douglas crews were mobilised to Rosedene Close in Onchan to reports of a large fire in a garden. the occupiers of the property promptly called 999 as the fire was developing very quickly - once help arrived, the crew extinguished the fire.
The blaze in Summerhill glen was caused by a poorly discarded barbeque.
At 7pm Crews from Douglas and Castletown were called to reports of a shed Fire in the area of Ballavale road, Santon.
The fire was identified and extinguished from both inside the structure and from a ladder as it had broken through the roof of the shed.
Lastly, earlier today around 12.20pm firefighters from Ramsey, Laxey and Douglas were mobilised by the Emergency Services Joint Control Room to a confirmed fire in the area of Bircham avenue close, Ramsey.
Crews assisted in the evacuation of residents, the fire was identified and extinguished using high-pressure hose reels - there were no injuries reported.