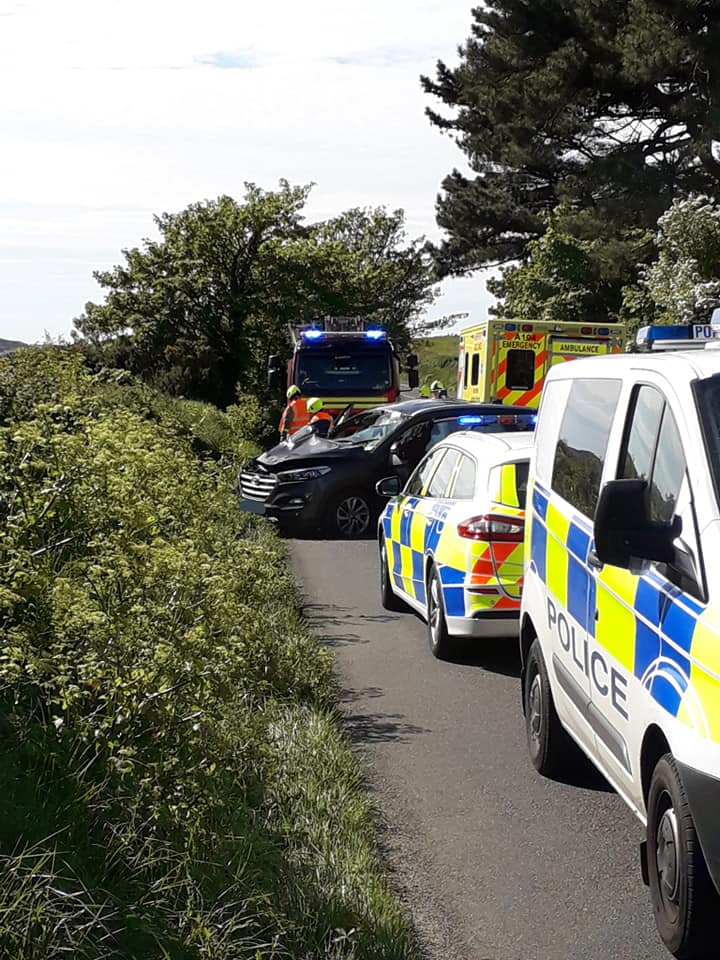 Emergency Services were called to a crash in Peel at the weekend.

Firefighters responded to reports of a person trapped inside their vehicle just before 4pm on Sunday.
They then assisted paramedics to safely remove the occupant, who was then transferred to a waiting ambulance for further treatment.
The person is believed to have suffered minor injuries.