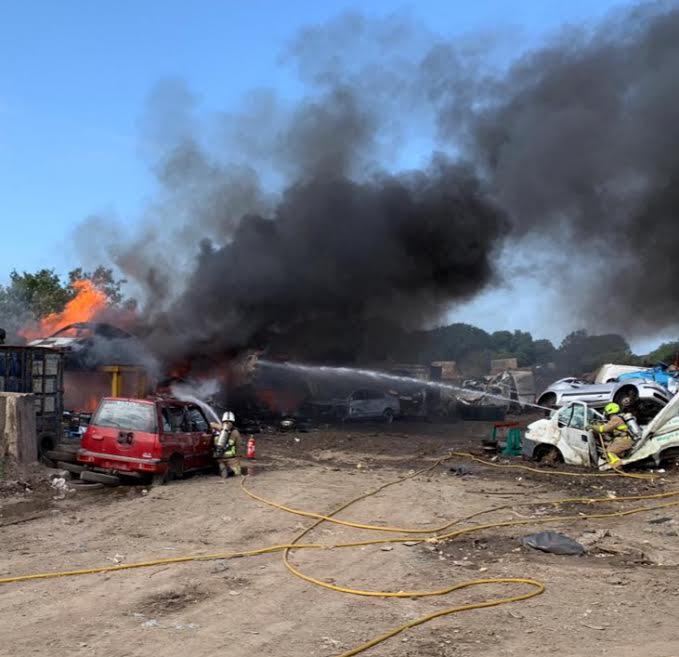 Emergency Services were called out this afternoon after multiple vehicles caught fire.
Just before 3pm Ramsey, Kirk Michael and Douglas crews arrived at Andreas Airfield and found the blaze had spread to three vehicles and LPG cylinders.
Although firefighters had a limited water supply they were able to prevent the fire from spreading, and cool the affected cylinders.
Working alongside Manx Gas crews were able to deem the cylinders as safe.
The operation lasted around three hours in total and the cause of the fire is being investigated.