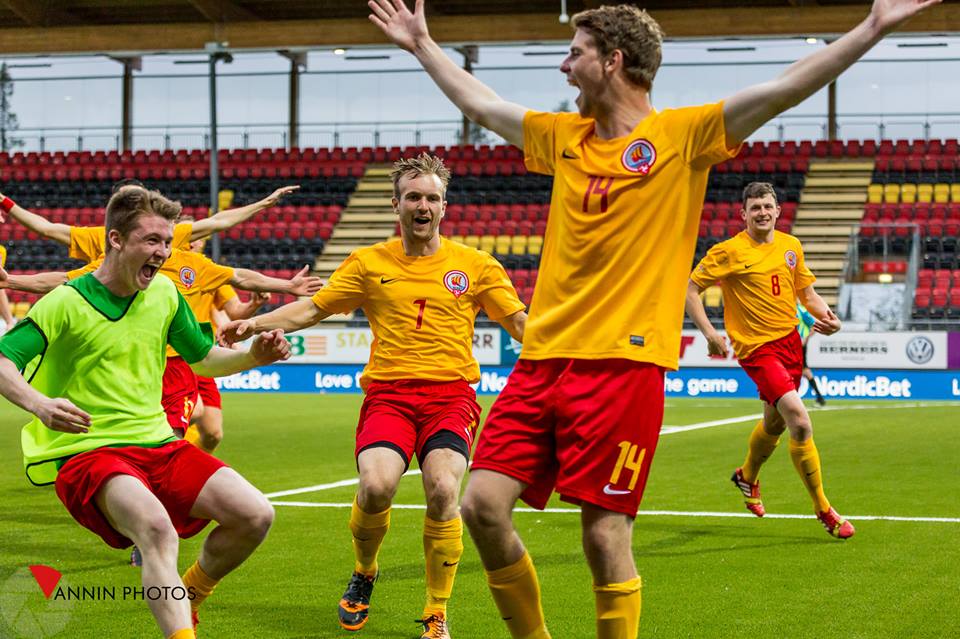 Picture taken by Gary Weightman
Team Ellan Vannin is continuing its strides towards the final of the ConIFA World Football Cup in Sweden.
The boys beat tournament favourites Kurdistan in the quarter-finals on penalties following a 1-1 scoreline at full-time.
The equalising goal came from Shay Sharkey.
The team will take on Arameans Suryoye in the semi-final match tomorrow at 6pm.