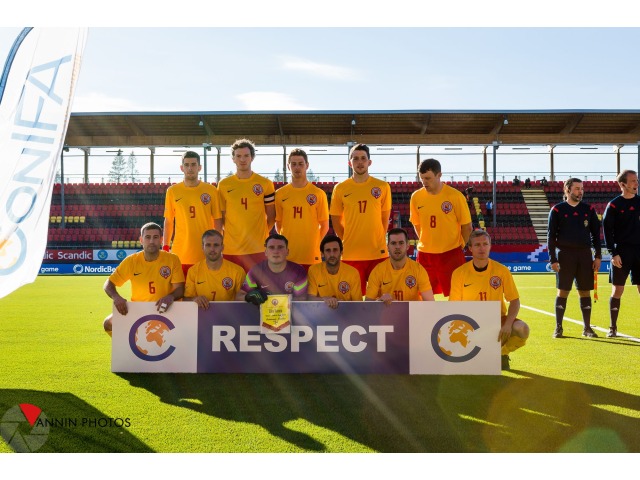 Picture by Gary Weightman
Team Ellan Vannin is realising a dream as it reaches the final of an international football tournament.
The ConIFA World Football Cup is being held in Sweden.
Last night the team beat Arameans Suryoye 4-1 in the semi-final - despite falling behind in the 10th minute.
They were tipped at 250-1 to win when the competition began - as one of the only amateur sides. They'll face the French Nice team in the final tomorrow.
It's looking hopeful for the Island's team as this week it won 4-2 against the same team in a group match.