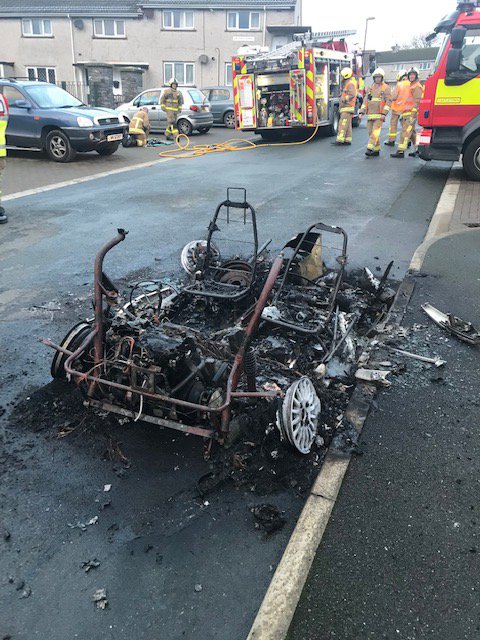 Emergency services were called out this morning to an electric car which had caught fire.
At around 8.25am fire crews found the vehicle was alight, and identified it as a Smart car.
The vehicle owner told fire crews there were work tools and gardening equipment inside.
The blaze had spread quickly from the engine compartment - almost completely destroying the vehicle.
Firefighters were at the scene for 50 minutes, tackling 'what was left of the vehicle'.
No one was injured during the incident.