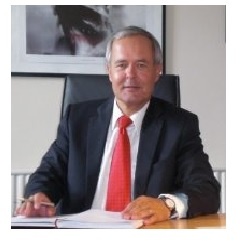 Kurt Buchholz
One of the candidates in the running to become an MHK for South Douglas is hosting a public meeting to outline the key points of his manifesto.
Captain Kurt Buchholz says it would be impossible to reach all 2,200 registered voters through canvassing on doorsteps.
He's urging people to come and hear what he has to say whilst offering his view on how to improve what he calls a "politically poorly managed nation".
The other candidates contesting the seat on the 21st are Amy Burns, Keith Fitton and Bill Malarkey.
Kurt told us why he anticipates low numbers of people turning out to vote: