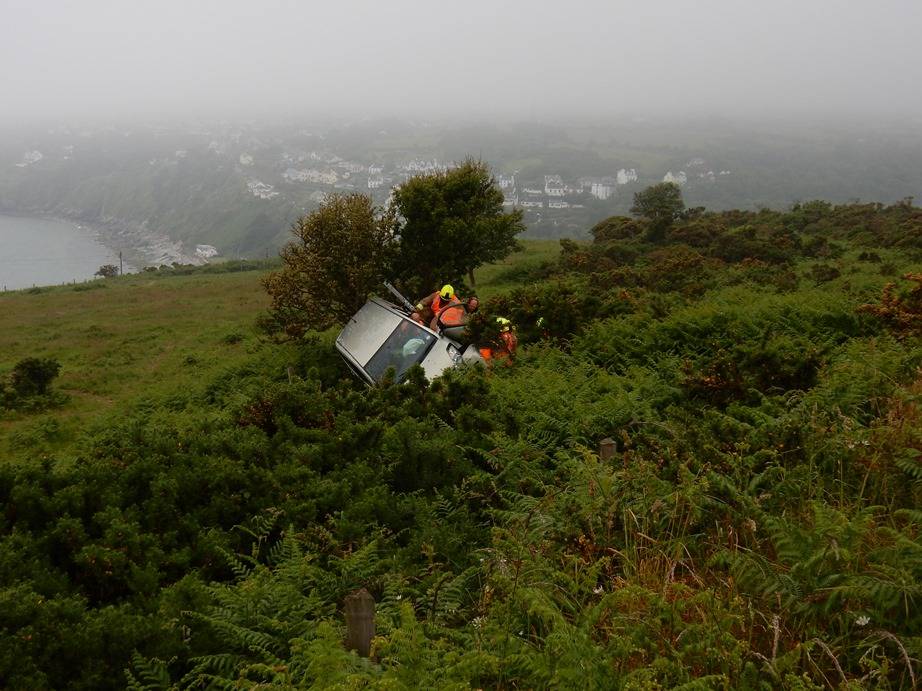 Firefighters rescued an elderly woman from her car after she crashed at the Everlasting Bend yesterday.
Crews from Laxey and Douglas were called to Laxey just after 4pm where they found the car on its side wedged between a tree and hedge.
The car was stabilised and the woman was stretchered up the steep bank with help from a ladder which improvised as a bridge.
The woman was then taken to hospital.