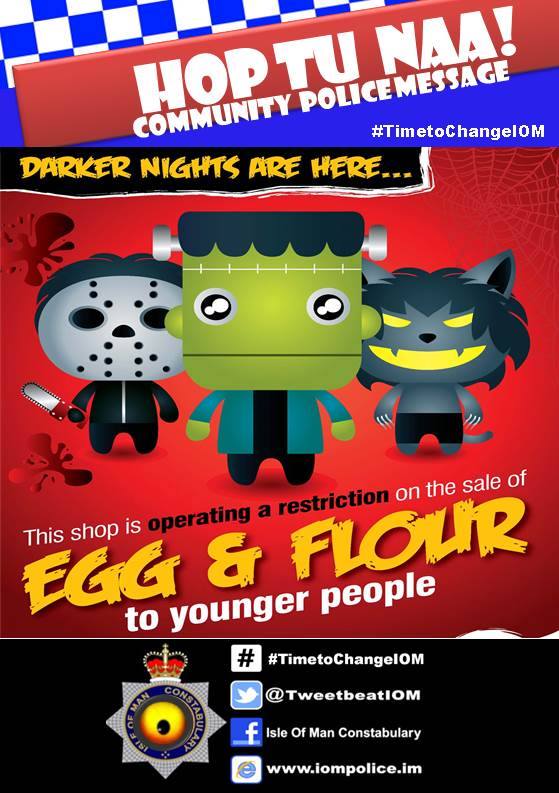 Police are asking parents to keep a close eye on their children in the run up to Hop tu Naa.
Just days after issuing posters to shops saying traders wouldn't sell eggs and flour to would-be pranksters, officers say they were called to several such incidents last night.
The Central Neighbourhood Policing Team says it received numerous calls about young people "egging" homes in Willaston and Onchan.
Officers say it can be distressing to vulnerable residents, and are appealing to parents to be vigilant.