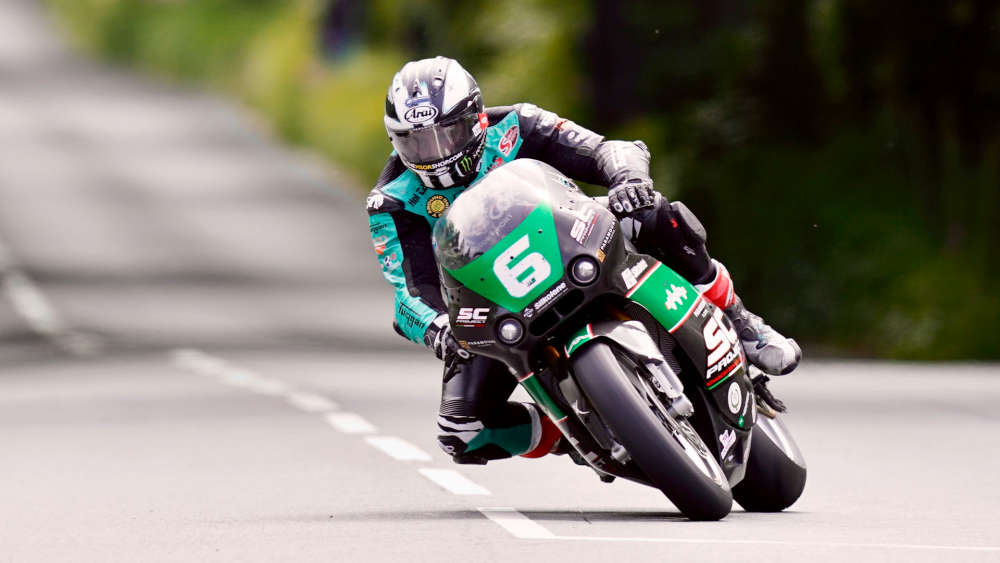 Photo: Isle of Man TT Races
TT is now officially underway with the first practice of the year taking place yesterday.
Michael Dunlop set the pace and topped all four solo classes, including an unofficial lap record in the Supertwin category with a speed of 122.907mph.
The first Sidecar qualifier saw Pete Founds and Jevan Walmsley achieve the quickest speed at 117.431mph.
The next qualifying session is set to begin at 6:30pm this evening, with the course to be closed by 6 and re-opened no later than 9:30pm.
Tonight's races will start with the Superbike and Superstock Qualifying, followed by Supersport and Supertwin classes at 7:20pm, and finishing with the second Sidecar Qualifying at 8:10pm.
The Mountain Road remains one way from Ramsey to the Creg ny Baa, with traffic traveling in the direction of Douglas.
Further, cycling is now prohibited on the Mountain Road until 9.30am on Friday 26 June - anyone found cycling on the route could face legal action or be arrested.