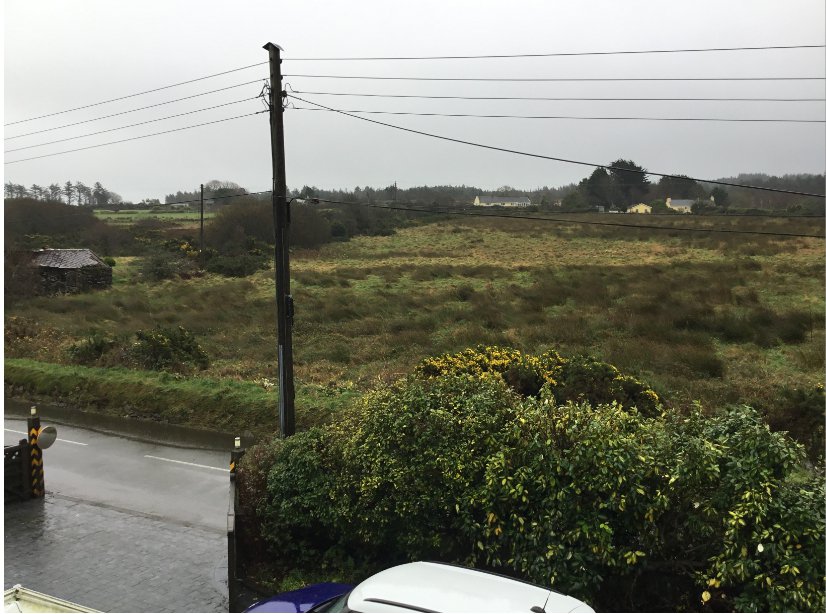 Poles are more than ten times cheaper than underground ducting for rolling out fibre broadband.
Manx Telecom confirmed the figures as they answered questions at a public meeting in Colby on Thursday night.

Residents have reacted angrily after a number of nine-metre poles were installed in Ballacriy Park.

The work is being carried out as part of the £11.5m National Broadband Strategy.

Tynwald unanimously approved the strategy two years ago, to deliver fibre to 12,500 houses around the Isle of Man.

MT won the bid to carry out the work for £10m over five years, however, earlier this year it was announced the scheme was being accelerated.

In September, it was announced a further £1.5m was made available to bring the completion of the initiative forward by a year.

It means broadband should pass 99 per cent of homes on the Island by 2024.

At the meeting in Arbory Parish Hall on Thursday, Peter Callow of Manx Telecom said: We apologise for the problems with communication; it will improve and we'll be more specific about what is happening in each specific area going forward.
He went on to tell more than 50 residents in attendance that new ducting wasn't what was envisaged in the National Broadband Strategy.

Mr Callow revealed the cost of erecting telegraph polls was £13,000 and took two to three days, whereas it would take up to eight weeks to lay ducting with the bill standing at £133,000.