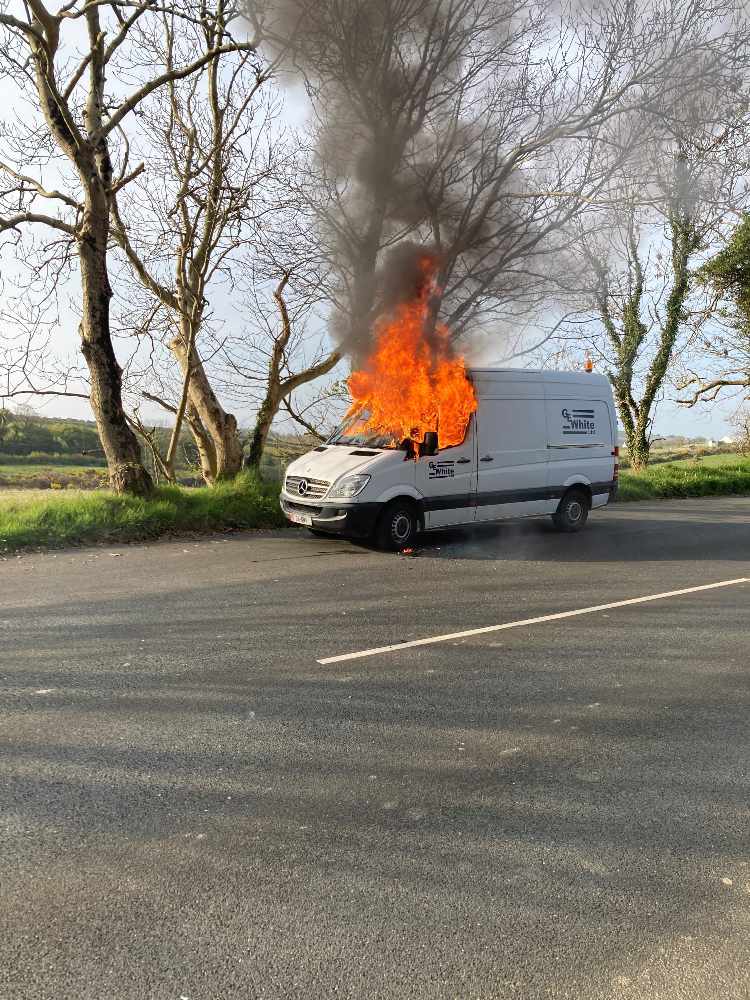 The driver of a newspaper van which caught fire this morning came away unharmed.
The blaze meant a section of road near the Liverpool Arms in Baldrine was shut for a short time this morning before being dealt with by firefighters.
Company G E White, which owns the vehicle, says this incident has meant some newspaper supplies to the north of the Island have been disrupted.
It adds if any readers need their missing copies to get in touch with them and they'll do their best to resupply tomorrow morning.