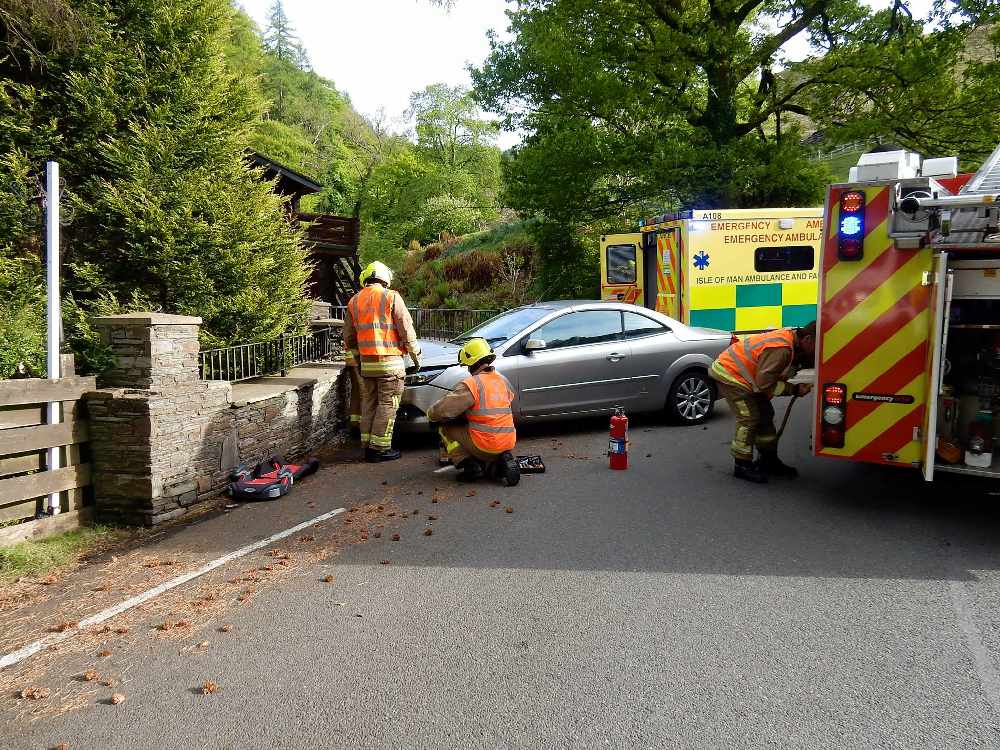 Fire crews had to cut a motorist from their car at the weekend after a crash in the north of the Island.
The incident happened at 6.15pm on Saturday on the Tholt-Y-Will Road.
Only one vehicle was involved - one person was trapped inside suffering chest pain and breathing difficulties.
Firefighters cut them free and they were taken to Noble's Hospital.