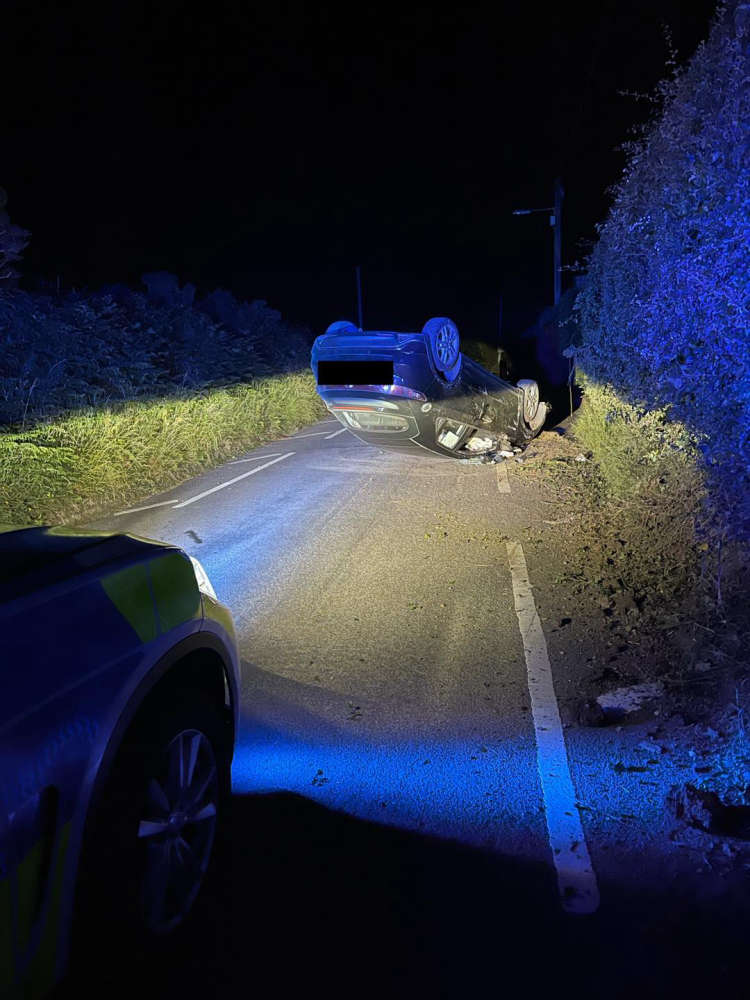 Those considering drink driving should 'give their head a wobble'.
That's according to Police after they shared a photo of an upturned car at the weekend.
Officers say the drink driver, was arrested, and fortunately was not in hospital 'or worse'.
In a post on social media, the constabulary says 'it's not big, clever and definitely not worth it'.