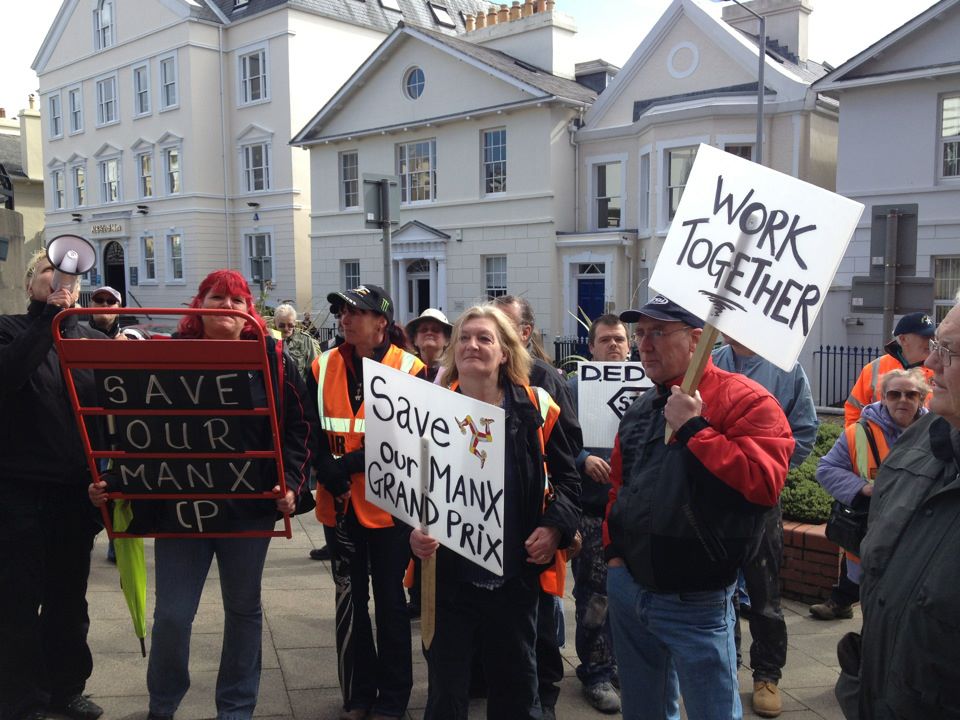 A protest has been taking place this morning outside Tynwald.
Dozens of Manx Grand Prix supporters were out in force voicing their opposition to planned changes by the Government.
The changes include limiting the entries for newcomers, shortening the event to less than 2 weeks, and the modern bike racing cut down to a half, with a new focus on the classic machines.
Protesters are adamant that the proposed changes could have negative impacts on particularly the Manx riders, and the future of the event itself.
The group campaigning were made up of a number of riders past and present, marshals and enthusiasts alike, we spoke to them moments before they packed out the public gallery.
(AUDIO ABOVE)