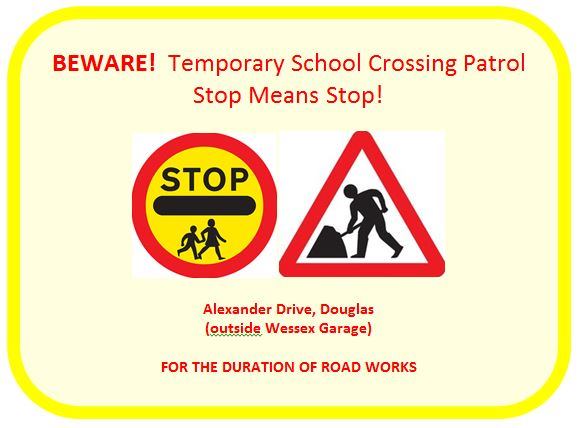 School crossing patrols are being brought in whilst roadworks in an area of Douglas take place.
Police say they'll take place outside the Wessex Garage on Alexander Drive from today and will be in operation between 8.20am and 8.50am on mornings and 3.25pm and 3.55pm in the afternoon.
Officers are asking motorists in the area to drive carefully and failing to stop for the patrols could result in a £120 fine and three points on their licence.
It's anticipated the new measures will remain until the work in the area are complete or when the majority of it is finished.