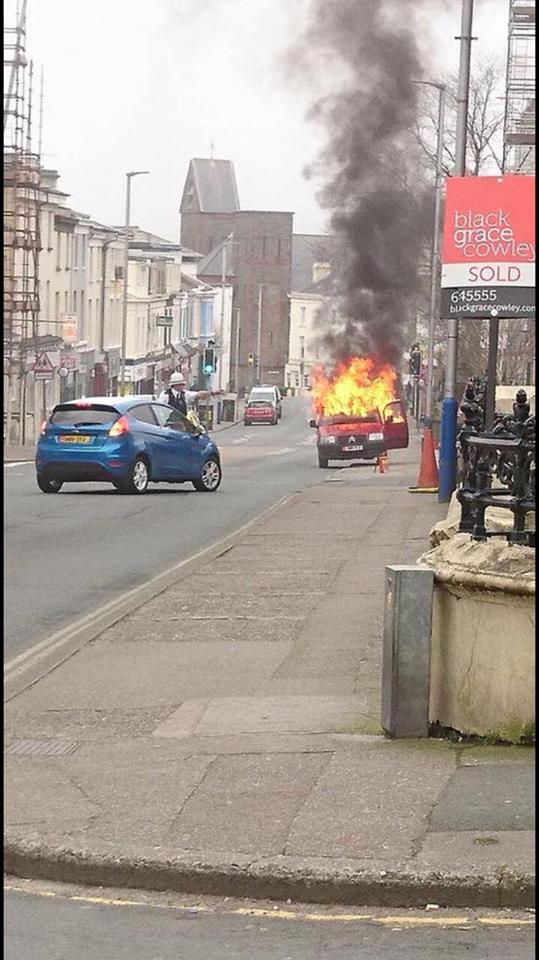 A road in central Douglas has reopened after a vehicle caught fire this morning.
A red Citroen van was pictured engulfed in flames at the junction of Bucks road and Christian road.
Police and emergency services tackled the blaze and successfully put out the fire.
Officers confirmed that Bucks road has now re-opened.