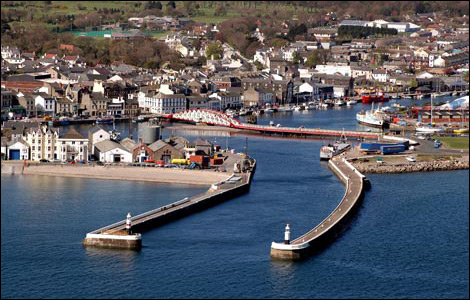 Ramsey Lifeboat was called into action twice on Sunday to aid both a leisure craft and a capsized dinghy.
The six metre vessel - which had three people on board - had suffered electrical failure and was drifting one mile from Maughold Head.
As the boat was being towed back lifeboat crew spotted a sailing dinghy in trouble - it had overturned and was tangled up in Queen's Pier.
The dinghy owner was still attached to the boat, and despite being suitably equipped, was both exhausted and cold.
He was helped into the rescue craft before both his dinghy, and the pleasure craft, were both towed back into Ramsey Harbour.