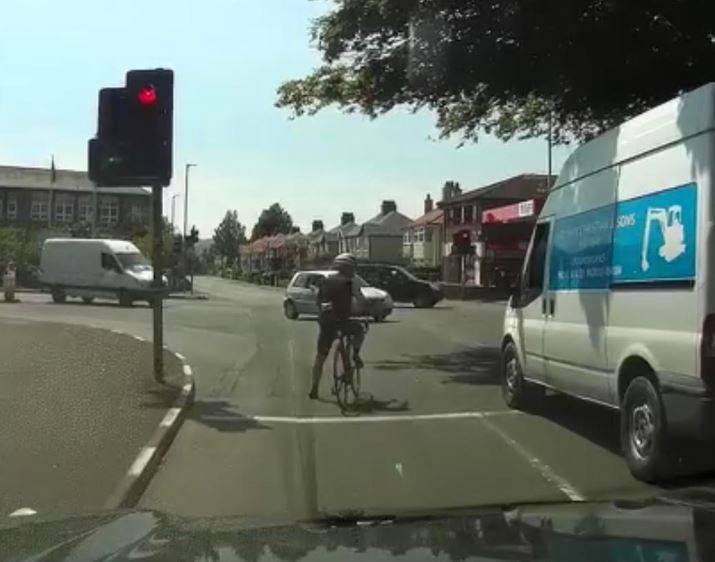 Photo Credit: John Markillie
Cyclists 'must not wait' in the new bus and cycle lane on Glencrutchery Road if they wish to go straight on at St Ninian's crossroads.
That's according to the Department of Infrastructure - who issued a statement earlier today.
The new road layout was finished at the weekend, prompting police to encourage motorists to get acquainted with the new system.
Now, the DOI says Cyclists using the bus/cycle lane and who wish to proceed straight on at St Ninian's crossroads must not wait in the lane.
A 20mph speed limit will also been introduced between the Gate House at Government House and Third Avenue.
As the roundabout at the top of Victoria Road is not currently being used, south-bound traffic will continue to travel straight through the junction to Glencrutchery Road, while a left-hand filter lane will serve those wishing to approach Douglas from Victoria Road.
A stop sign is now in place at the top of Victoria Road and motorists wishing to travel from Victoria Road towards Onchan are required to go straight on towards the temporary north-bound lane at Governor's Dip.
Traffic light timings have been increased at St Ninian's crossroads to help traffic turning left, towards Broadway.
The new layout will continue to be monitored while road users become used to the changes, and will be subject to further review if deemed necessary.
Motorists are asked to be patient and allow extra time for journeys.