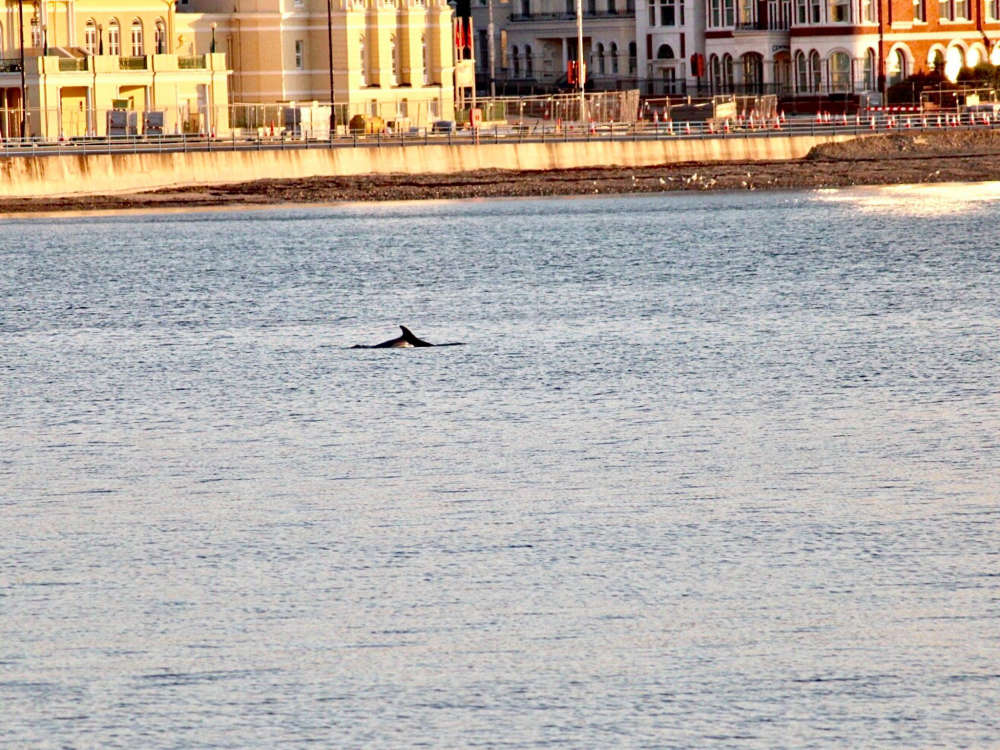 It's the first time Moonlight and Starlight have been spotted in the area.
Two Bottlenose dolphins which have become a two-year mainstay around the Isle of Man, we're spotted in Douglas Bay on Saturday.
The Manx Whale & Dolphin Watch said the pair were seen between the Tower of Refuge and Victoria Pier between 0600 and 0700 (BST).
The mother and calf duo have gained celebrity status on the Isle of Man and have brought light and hope during a difficult time.
Moonlight, the mother, and Starlight were first spotted in September 2019 and their story is being documented on the Manx Whale and Dolphin Watch website.
You can find more details here.
mwdwresidentbottlenose.weebly.com.