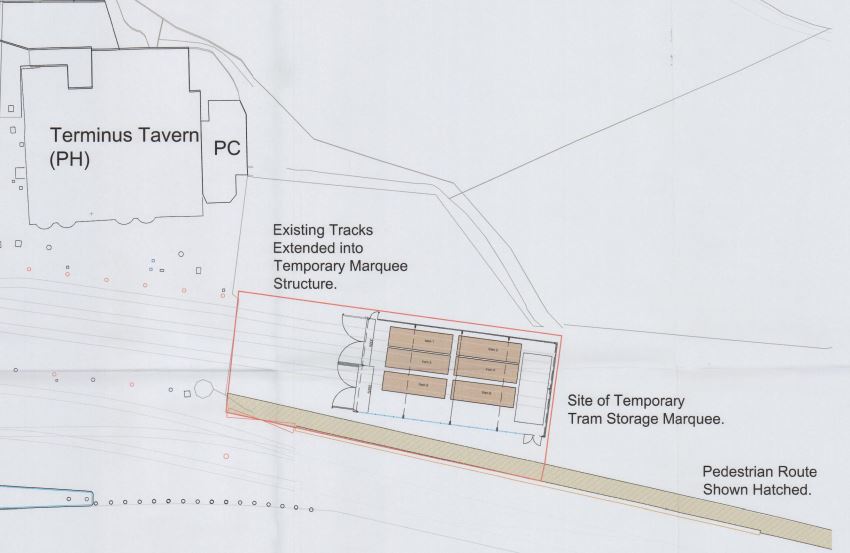 A government department is seeking permission to create a temporary home to store tramcars in Douglas.
The Department of Infrastructure is looking to create a non-permanent marquee at the Summerland Site to store cars used on the Douglas Bay Horse Tramway.
Officials also want to extend tracks at the terminus into the new structure.
The application is now subject to approval.