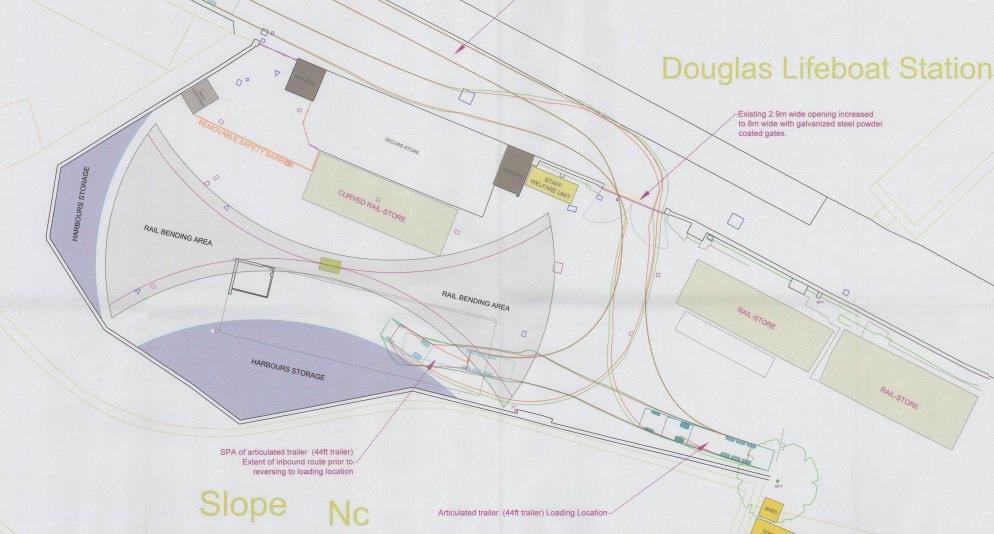 The Department of Infrastructure says it wants to adapt a yard in Douglas as it carries out regeneration work on Douglas promenade.
The department's submitted a planning application for its engineering works on Battery Pier along South Quay.
In its application, it says it wants to widen the yard's entrance so it can be used by bigger lorries.
In order to accommodate articulated trailers 44 feet long, the entrance would be widened from around nine feet wide to around 24 feet.