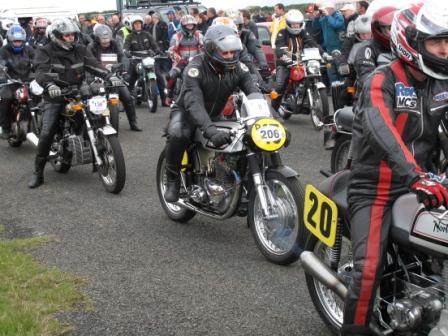 The Department for Enterprise says it's disappointed to hear the Festival of Jurby is stopping after ten years.
The Vintage Motorcycle Club announced the decision to suspend the occasion until further notice this week - saying heavier regulations have come in and the responsibilites have grown beyond the capabilities of the small team of event organisers.
Government officials say they agreed to meet with the committee this month to discuss the increasing demands, but this was postponed to give the club time to consider the future of the event.
Finally, the DfE has added should the decision be made to scrap the occasion permanently, the department says it remains grateful to the club for its work and will continue to work with them and other organisations to deliver a 'strong visitor experience' for the Festival of Motorcycling.