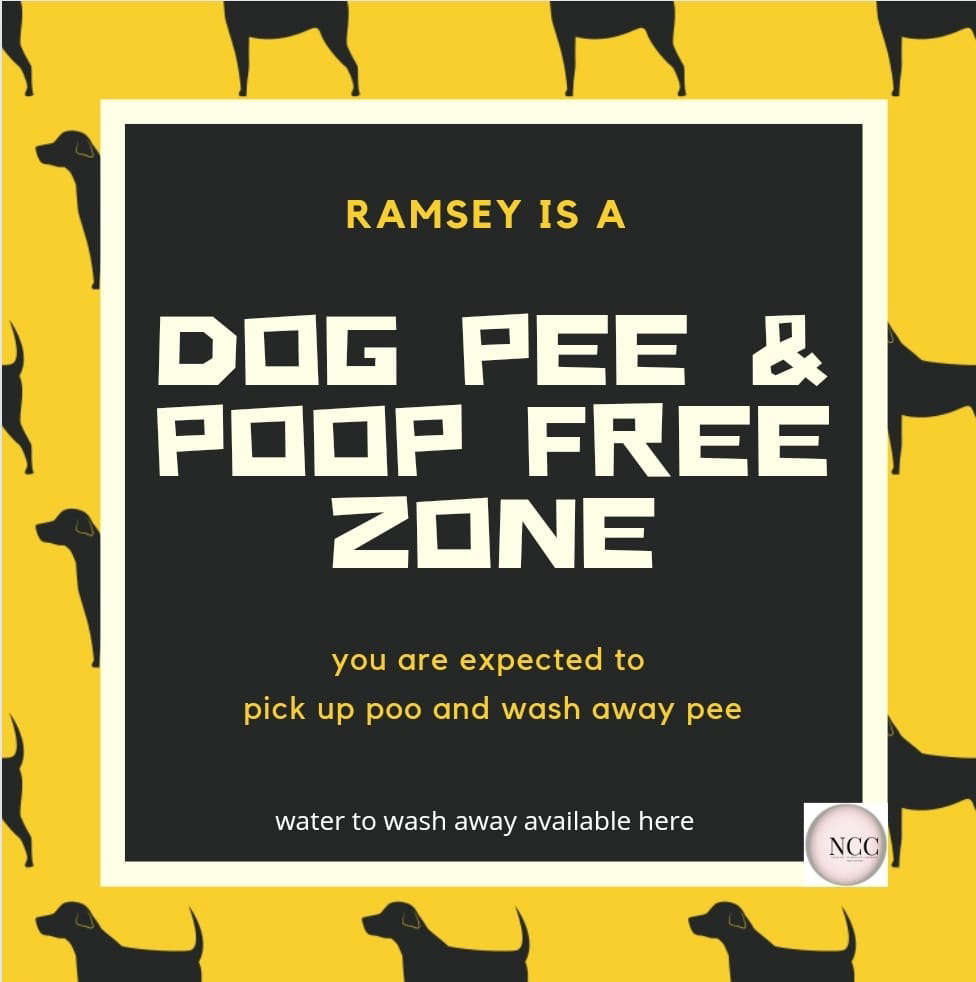 A initiative to make Ramsey a 'Dog pee & poop free zone' has sparked debate on social media.
Karen Jones took to social media to share posters promoting the idea - saying it's an incentive by the Northern Chamber of Commerce, to 'combat the disgusting problem' in the town.
The various posters contain messages like 'You are expected to pick up poo and wash away pee', 'please consider others' and 'please don't let Dogs 'go' outside shops'.
She adds it's 'never appropriate' to allow your Dog to foul in, around, on or near someone's property or business without cleaning it up.
The post says if your Dog wees, shops displaying the posters will 'happily give you a bottle of water to wash it away before it stains the granite and before it begins to smell.'
However, the initiative has split opinion - with more than 225 comments so far - with some pet owners voicing their concerns - commenting Dogs weeing is to mark their scent and 'natural', with some calling the idea 'absolutely ridiculous'.
You can find the original post on Ramsey Community Pinboard's Facebook page.