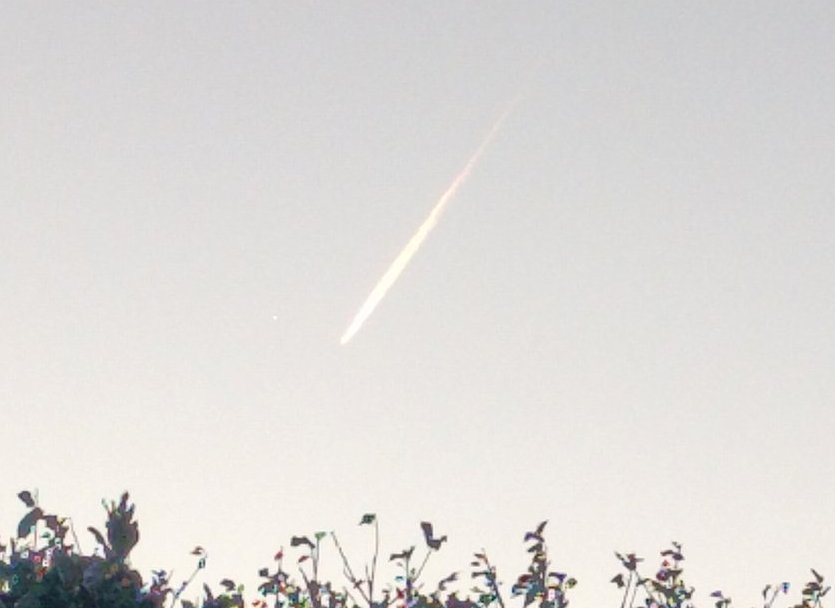 Can you help solve the mystery of a trail in the morning skies over the Island?
Twitter user Paul Smith spotted the trail this morning, but says he can't figure out what it is.
He took a photo showing a short bright streak over Peel at 8am, and wants to know if it could have been a meteor.
Anyone else see this, wondering what this huge flare was over Peel IOM this morning at 8am? Comet or Satalite maybe #iomnews #iom #bbcnews pic.twitter.com/WQdABvaoT1

— Paul Smith (@Pbsmith17) October 27, 2017