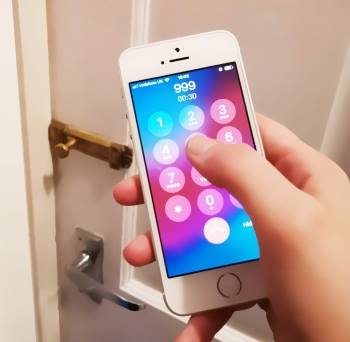 What do you do if you need urgent police help through the 999 service, but can't speak?
With the topic currently under the spotlight in the UK, Police have come forward to issue advice to those on Island.
Currently in England, Wales and Scotland the system 'Silent Situation' allows people who aren't able to make a noise to alert officers by dialing 55 during a call.
However, this system isn't available to residents on the Isle of Man.
Officers say on Island any 999 calls made go directly through to the Emergency Services Joint Control Room - meaning every call is answered by trained staff, who can dispatch police, fire, ambulance or coastguard - whether it is genuine or not.
Whereas, in the UK when you dial 999 your call is answered by a non-trained British Telecom Operator at a call centre, who diverts your call depending on your situation.
Finally, they added as the Island doesn't have this 'middle' process, and operators receiving 'silent calls' are equipped to deal with them, and will dispatch Police.