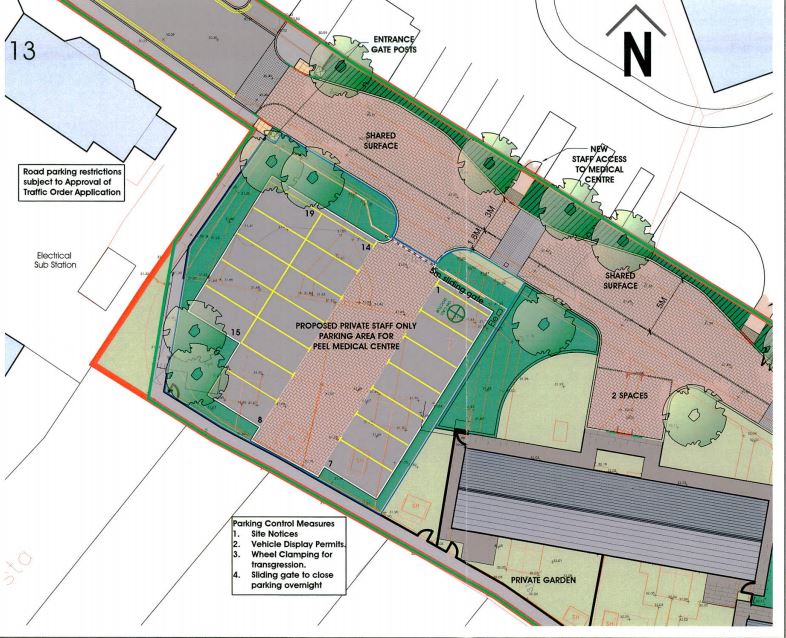 The government is looking to make changes and improve parking at GP practice in the West of the Island.
The Department of Health and Social Care wants to make alterations to Peel Medical Centre on Albany Road, extend the building and demolish properties 1-4 on Westlands to enhance parking options around it.
In its application, the department is proposing to create five new consultation rooms, waiting area, toilets and extra parking spaces outside the premises.
The proposals are now subject to approval.