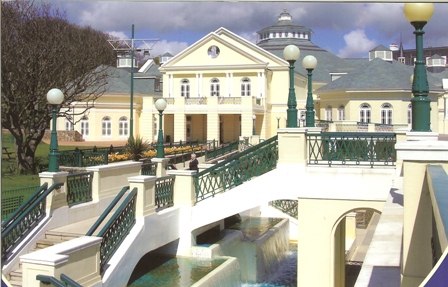 Mediation is the best way to resolve a dispute between government and a music promoter. 
That's the message from the Department of Economic Development which says it remains in a 'financial dispute' with tinyCOW over the recent Tom Jones concert.
The department says it offered to enter into the process with the company's chief executive Lee O'Hanlon but despite originally accepting he's now gone back on the decision.
Internal and external investigations have been started within the department after a number of allegations were made about the agreements for the July gig and The Jacksons concert in 2014.
Accusations on social media claim DED failed to comply with financial regulations in relation to booking Tom Jones and that the contract for The Jacksons was amended retrospectively.
It's denied both allegations saying it's in possession of an e-mail from Mr O'Hanlon stating that the agent's terms for The Jacksons, including confidentiality clauses, were provided prior to the event.
It also says it has another email in which Mr O'Hanlon refuses to waive the clause relating to the confidentiality of the event's financial information.
During the period of investigation the manager of the Villa Gaiety, Dawn Maddrell, has been suspended - the department says it will release further statements once investigations are complete.