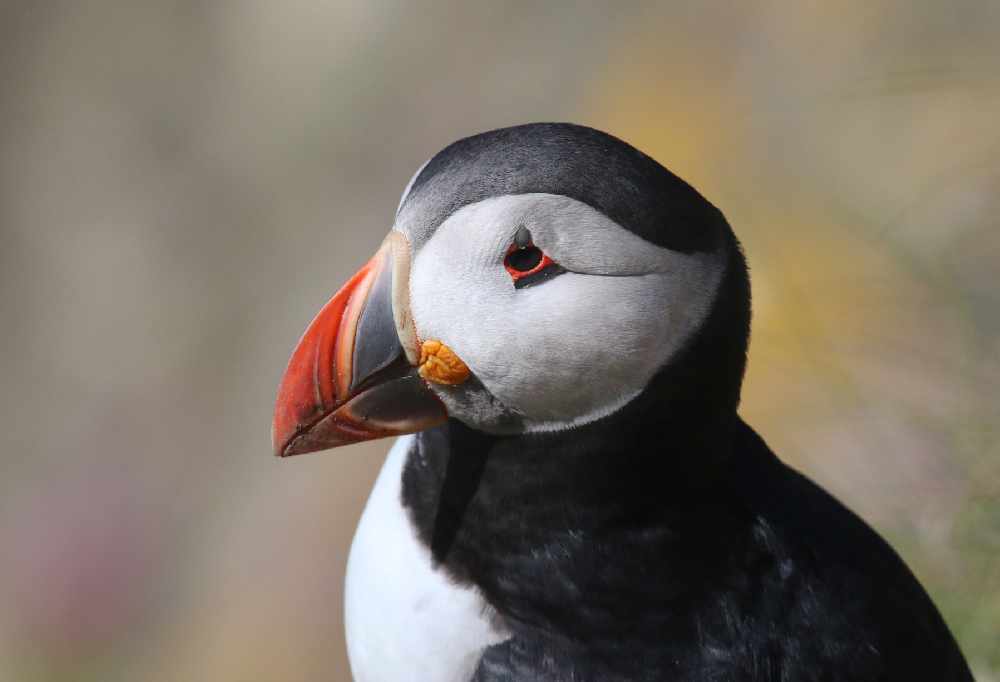 The rare Atlantic Puffin has finally returned to Manx shores after an absence of more than three decades
The news comes from Manx National Heritage (MNH) and the Manx Wildlife Trust (MWT) after years of work to encourage them back.
In 2015, 100 puffin "decoys" were placed around the Calf of Man along with a speaker playing Puffin calls to attract young birds in from the sea.
And it seems to have worked- earlier this month a pair were spotted by wardens.
Steve Blackford from MNH said visitors to the Calf of Man are asked to keep the nesting birds safe by sticking to the marked paths.
Located off the south coast of the Isle of Man, the Calf has been a bird observatory and nature reserve for over six decades. Manx Wildlife Trust is contracted to operate the Calf of Man Bird Observatory, with seasonal ornithological and estate wardens resident on the island.