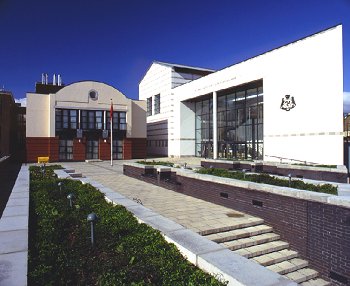 The "most difficult case" he's ever had to sentence - that's how a Deemster has described passing sentence on a wife who seriously injured her estranged husband.
At Douglas Courthouse last week Deemster Alastair Montgomerie handed 40-year-old Susan Janet Moore a four month suspended prison sentence.
The woman, from Albany Road in Douglas, had previously pleaded guilty to causing serious bodily harm by careless driving after a hit and run collision on June 21st 2016.
She hit her husband whilst he was crossing the road on Snugborough Trading Estate – leaving him with a fractured skull and bruising and bleeding on the brain.
Addressing the court Deemster Montgomerie said he "fundamentally" disagreed with the prosecution as to the charge brought before the court.
He said due to this - and given the evidence of the victim, witness statements and CCTV - he'd taken the "extraordinary step" of asking the prosecution to explain the reasoning behind the charge.
However he added it was "entirely up to the prosecution what charge or charges they bring against a defendant" adding the court had "no power whatsoever to intervene".