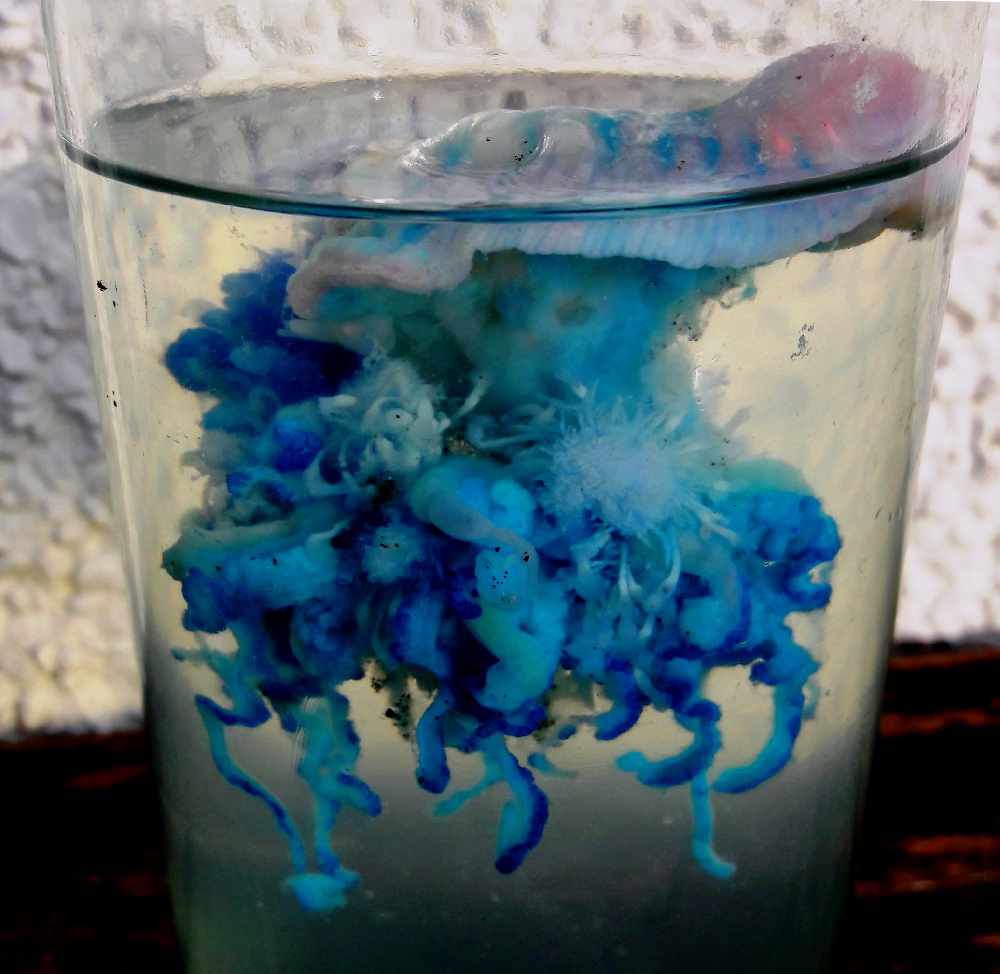 Picture courtesy of John Collister
The public is being warned not to touch a deadly creature which washed up on Manx beaches this week.
The Portuguese Man of War appeared at Langness in Castletown and on Douglas shores.
The blue coloured non-jellyfish has 30cm long tentacles which can deliver a painful, and possibly fatal sting.
Strandings are uncommon, but last appeared in 2009 and 1954 - both after big storms.