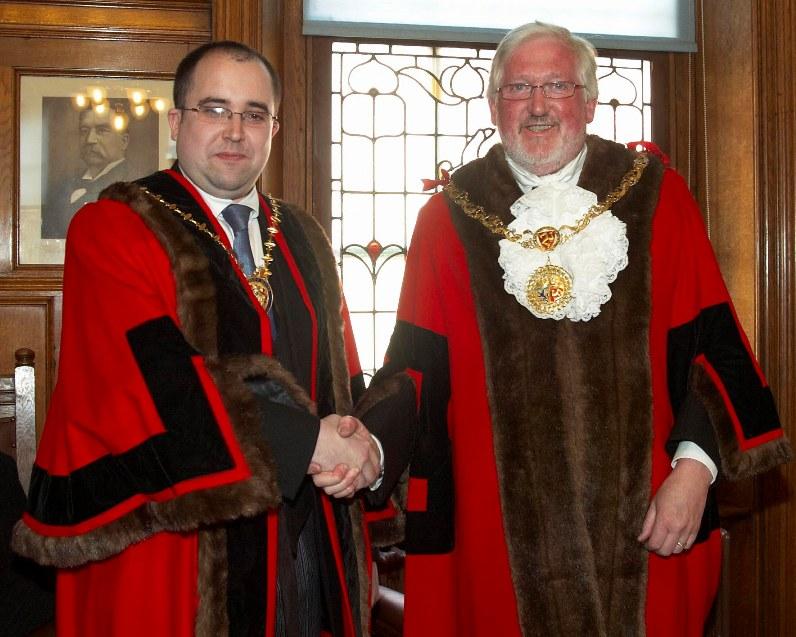 David Ashford (left) Ritchie McNicholl (outgoing Mayor)
It has been confirmed that the next Mayor of Douglas will be Councillor David Ashford.
It was agreed unanimously that former Deputy Mayor Mr Ashford will take over from current Mayor Ritchie McNicholl who has held the position for 4 terms over the past 10 years.
It was also unanimously agreed that Councillor David Christian will continue on as Leader of the Council, and Chair of the Executive Committee for the 2012-14 municipal years.
Mr Ashford will begin his Mayoral duties from Tuesday of next week.